Showing products 1 to 16 of 16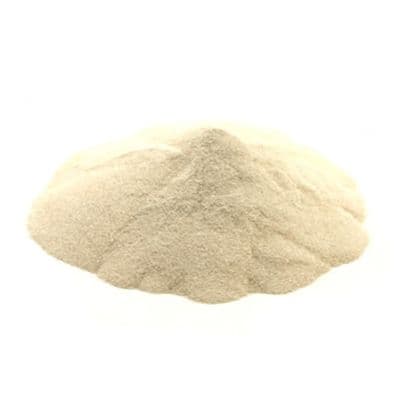 Agar agar can be considered either an exciting, novel molecular gastronomy ingredient or agar agar could be considered an absolutely standard, staple ingredient. In Japan and east Asia where it has been used for 400 years then it is more normal than its western counterpart Gelatine, indeed the word Agar Agar is simply the Malaysian word for jelly! If you have ever been to that part of the world and wondered why the jelly and ice cream is not exactly how you expected it, that is because you're eating agar and not gelatine. Vegetarians are probably familiar with gelatine because in many recipes then you can simply substitute vegetarian agar for the meat-based gelatine (remembering to use only 30% of the amount of gelling agent).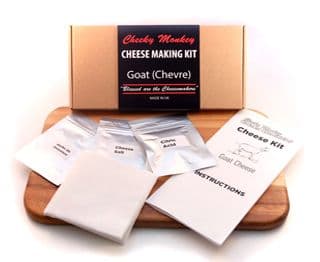 Cheese Making Kit – Goats Cheese Cheese Making KitThis cheese making kit contains what you need to make your own goat's cheese Chevre. Within a few hours of opening your cheese kit you could be eating the freshest goat's cheese you are ever likely to taste. Every kit will make as much as 1.4kg (3lbs) of fresh cheese. Making cheese is both fun an rewarding. You can seriously impress your friends when you pull out a log of herb encrusted chevre and proclaim "I did that!" These are not big cheese making kits, but still make lots (1.4kg) of cheese in several batches. The fresh goats cheese you create can be served fresh or used in any number of recipes. You'll need approx 3 pints of milk for every pound of cheese you intend to make – although the amount of goats cheese you make will depend upon the various factors, such as the diet/age of the goats. Every kit contains full instructions for making the goat's cheese and some ideas for recipes to try out once you've created your cheese. The kit makes a soft crumbly cheese and is a great introduction to the world of cheese making, once you have made your first cheese you can start experimenting with new ideas and recipes. This kit is not intended as a toy, but with supervision making cheese with children can be a very rewarding experience. Cheese Making KitGoat Cheese Kit: Size: 230mm x 110mm x 22mm Weight: 91g Contains: 17g Cheese Salt 17g Citric Acid 2g Herbs De Provence 1 Cheese Cloth Square Instruction Booklet The kits do not contain milk or thermometer. The amount of goats cheese you make can vary and might be more/less than stated here.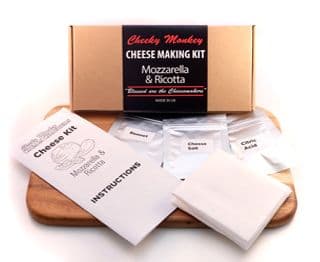 Cheese Making Kit - Mozzarella and Ricotta. big cheese making kitbig cheese making kit It is easier and you think to make your own fresh cheeses. The Cheeky Monkey Cheese Making Kits are simple to use for even absolute beginners.This Kit can make two Italian fresh cheeses Ricotta and Mozzarella. Every kit has enough ingredients (milk not included) to make two kilogrammes of cheese from twenty litres of milk. With the simple, easy to follow instructions it you can be eating your first home made cheese in a very short time. Start making your own mozzarella as soon as the kit arrives and you'll be eating bruscetta with homemade cheese for dinner. Our cheese kits are vegetarian and contain rennet from vegetable sources. Makes four batches to allow you to try out and then perfect your home cheese making skills. Mozzarella for either melting on home made pizzas or dicing into a fresh salad, just think how impressed your family will be when you tell them that you made the cheese on top of the pizza they're eating. Mozzarella can be eaten fresh or stored for a week in brine. Ricotta is best just smeared over some farmhouse bread and drizzled with some quality olive oil. You can experiment with adding your own herbs to the soft ricotta either hard herbs (oregano, rosemary) or soft (basil, parsley). You home made ricotta can also be used in some simple recipes, baked pasta shells with ricotta and tomatoes, smoked mackerel stuffed with ricotta, fennel and capers. Amongst cheesemakers there is a saying " Give a man some cheese and he'll make a sandwich, give him a cheese making kit and he'll have lots of fun" Although these kits are not toys, we think that they are great to be used with children (under supervision) after all, every kid loves pizza – how much will they lobe making their own cheese to go on top of it? If you wish to be really authentic then you'll want to make buffalo mozzarella, (exactly the same recipe as in our kits but with buffalo milk) we'd really like to hear from you if you know a good place to buy buffalo milk in the UK and we'd like to share that information with our customers. In the meantime then use regular cow's milk, although raw milk makes a better cheese if you can get hold of it any milk will do. Higher fat wholemilk makes a creamier cheese which melts slightly better. Mozzarella Cheese Kit: 230mm x 110mm x 22mm 92g Contains: 17g Cheese Salt 17g Citric Acid 1 Rennet Tablet 1 Cheese Cloth Square Instruction Booklet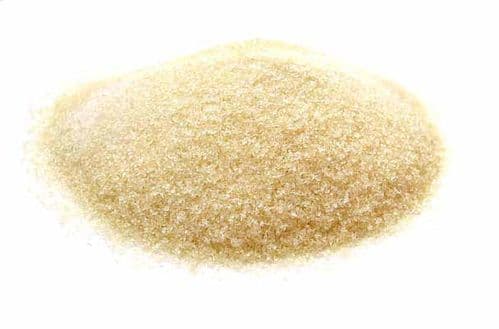 Gelatin (gelatine) is what most people would consider jelly, so assuming you were once a child and/or ever went to a birthday party then you're already familiar with some of the properties of gelatin! It is a common ingredient that now finds new uses as in molecular gastronomy supplies. One of the great things about gelatin is how it feels when you roll it around your tongue, this is because it melts at body temperature – gelatine is literally melt-in-the-mouth tasty! This is referred to by molecular gastronomy practitioners as mouth feel it is something every child knows even if they don't know that they know it. Where does gelatin come from? Gelatin is extracted from meat (pork, beef, chicken, horse) or fish. Unless the label states otherwise it is safe to assume that pork is the source of any gelatine you purchase. Anything labelled as "vegetarian" would not be gelatine but another vegetable based hydrocolloid. The industrial extraction process involves acid/alkali plus many purification stages which are essentially to remove any potential flavour from the gelatine and also any potential gelling inhibitors (salts). You can simply make your own gelatine by taking a part of the animal that contains lots of collagen, which is found in its highest concentration in tendons. The obvious choice would be pig's trotters because they are cheap and contain a lot of tendons. Simply boiling the trotters will hydrolyse the collagen to create gelatine. (hydrolysing basically means breaking the linkages within and between the tough, insoluble collagen molecule to release the water soluble gelatin. The use of the acid/alkali in the industrial process is to make the process more efficient. The gelatin you make yourself will have an undeniably "meaty" taste and aroma making it completely useless for creating gummy bears!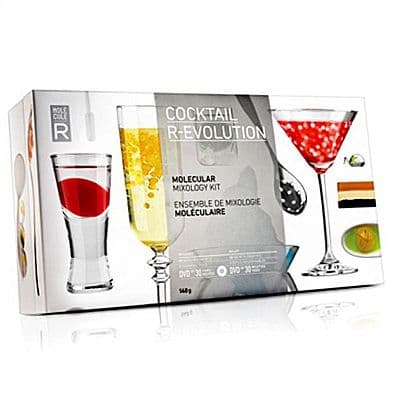 Cocktail Kit (Molecule-R-evolution Molecular Mixology Kit) Join in the cocktail revolution! This kit is the mother lode for molecular mixologists, it combines all of the ingredients of the three dedicated molecule-r kits (Mojito, Margarita and Cosmopolitan) with additional molecular ingredients, ideas, techniques and recipes. The cocktail revolution s going to happen whether you're part of it or not! If you are unfamiliar with molecular mixology it is, in essence a modernist approach to making cocktails. Molecular Cocktails are the boozy brothers to modernist cuisine. A molecular cocktail takes its flavours and inspiration from the traditional bartenders' recipe book but then gives it a modernist twist by playing with textures and states. The mixing up of the blends and forms plays games with you mind, whilst energizing your taste buds, a lethal cocktail combination. This molecular mixology starter kit contains all of the molecular ingredients you'll be needing along with a DVD featuring 30 molecular mixology recipes, presented in clear, easy to follow, step-by-step instructions. A good example of a molecular cocktail would be to take something that everyone already knows, such as a Mojito and deconstruction it into its essential components and then put them back together in a different form that conveys the essence of the Mojito flavours, but in an unrecognisable form. So you will still have the rum, lime, mint and syrup but rather simply muddling them all together you make a cloud of sugar, mint caviare and exploding rum balls! How about a the humble Bloody Mary? Everyone knows that is based upon tomato and vodka but with the Molecule-r cocktail kit then you can add a novel twist to this mixology standard. Make the whole cocktail into a liquid filled jelly ball that explodes into your mouth when you spoon it in a bite down. This starter kit has everything you need to begin with, but you will find more molecular mixology supplies here at Cheeky Monkey Cream Chargers. molecular cocktail kitKey Features of the Molecule-r-evolution Cocktail Set: • Cocktail Revolution - Molecular mixology kit • Try something completely different • The cocktail kit contains 50 sachets of molecular ingredient • Amaze yourself at how sophisticated vodka jelly has become • 30 recipes on a DVD to work your way through (although not in one night!) • The whole mixology kit is brilliantly packaged to look technical and scientific. Included in mixology kit : • 10 sachets of each of the molecular mixology ingredients Cold Soluble Gelatin for making everything from the standard vodka jelly shot to more sophisticated edible cocktails • Sodium Alginate Sachets - for spherification (molecular mixology caviar) and reverse spherification • Calcium Lactate Sachets - for setting spheres and frozen reverse spheres • Soy Lecithin Sachets - for creating molecular mixology foams and emulsions • Xanthan Gum Sachets - for thickening drinks • Pipettes • Slotted Spoon, for fishing balls, spheres and caviar out of the bath • Measuring Spoons - to make sure you get the quantities of your ingredients spot on. • DVD of 30 Recipes – ranging from the simple to the fantastically complicated invloving liquid nitrogen and nitrous oxide cream chargers.­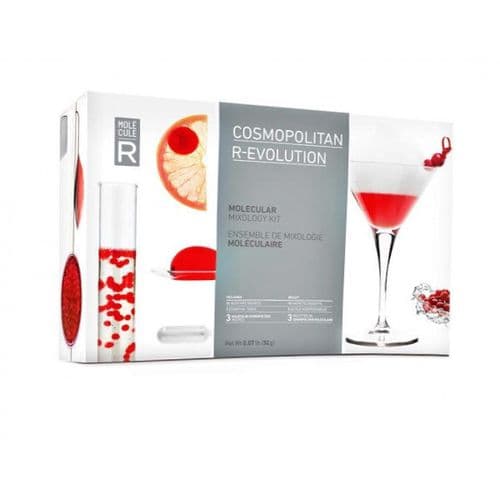 The classic cosmopolitan or "Cosmo" is given a molecular twist with this kit by Molecule-R. If you thought drinking cocktails was fun – then try eating them! The Cosmo Kit gives you the equipment and ingredients to rec-create the cosmopolitan cocktail in the three different forms. The kit is simple to use with precise, clear instructions and diagrams that you'll be able to follow even after you've sampled a few of the creations! This unique kit allows you to make Cosmopolitan Pearls, Cranberry Mousse and zingy Citrus Caviar using all of the components of the classic Cosmo but in much more exciting ways. In case you don't know what molecular mixology is… it is the art of re-creating cocktails with a modernist twist, playing with textures and forms, whilst retaining the original flavours. The Cosmo Kit is a great introduction for novice bartenders because it contains everything you need to get started. The "molecular ingredients" which are key the creative magic all come from natural sources and plants. They help the usual Cosmo ingredients of Lime, Cointreau, Vodka and Cranberry turn into gels, pearls, caviar and foams without altering the taste.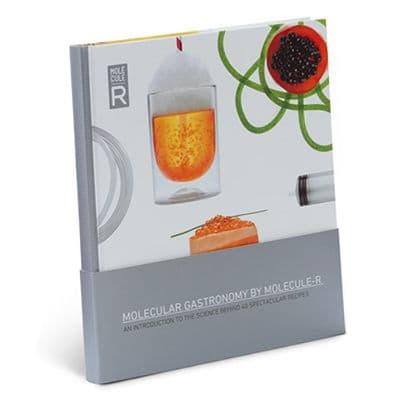 Molecular Gastronomy Cookbook molecular gastronomy cookbookThere is no shortage of molecular astronomy recipe books; from the humble e-book to the gargantuan "Modernist Cuisine". The Molecule-r Gastronomy Cookbook falls somewhere in the very usable middle of the spectrum. It contains the stunning visuals that make it a great coffee table book, the recipes to make it a practical guide and enough of the science to help budding modernist cooks understand why they're doing what they do. Several of the reviews of this book have pointed out that it differs from other texts on modernist cuisine in that it actually contains recipes that you can do. Unlike other weighty tomes that need rotary evaporators, science labs and teams of assistants to pull off a quick snack! The Molecule-r Recipe book is broken down into two sections, the fist part (seventy pages or so) identifies some of the key chemicals and techniques that are used in the recipes. There is the obvious temptation to skip to the money shots, but you would be robbing yourself if you did that. If you at least skim through the theory, then the recipes start to make a bit more sense. There are forty recipes in total and some use multiple gastronomy tecniques, they all have magnificent photographs to show you where you are heading. If you are already a fan of the Molecule-r gastronomy/mixology kits then you will already be familiar with some of the ideas – but this cookbook helps to bring it all together. The best selling Molecule-r Gastronomy Kit contains a DVD with 50 recipes, but if you're like me then you'd would rather go old school with a "real" book! There is also greater depth in the cookbook than th gastronomy kit, although this does mean that you will need more ingredients (unless of course you plump for the Deluxe version, that is book and larder all in one!)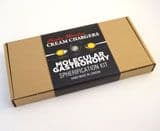 This molecular gastronomy kit (spherification) is a great introduction to the world of molecular gastronomy. All of the equipment, molecular ingredients and recipes are included so they're really easy and straightforward to use. These kits focus on the modernist cuisine technique that is known as "spherification"; which essentially means making edible, liquid filled balls. These can be small pearls or caviar or larger spheres or bubbles. The two styles use the same molecular ingredients calcium lactate and sodium alginate but different techniques. The molecular spherification kit has two recipes one for each style of spherification – so you can try each method out. We like to think that molecular gastronomy kits are just the beginning of a culinary odyssey so expect to be developing your own recipes based upon the methods included with the kit. These are very competitively priced compared to other brands of gastronomy kits so make ideal gifts for anyone you know with a gastronomic persuasion. These kits have been tried out with children who really love the magical science aspect of them and like to come up with their own recipe ideas. Included in each kit: Sachets of Sodium Alginate and Calcium lactate Full instructions and recipes Pipettes and syringe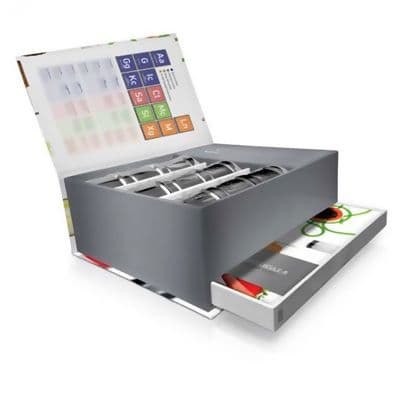 Molecule-r Cookbook Deluxe Edition The Molecule-r Gastronomy Recipe Book Deluxe is special because it is both a modernist recipe book and molecular gastronomy kit combined. This makes it more than just a beautiful coffee table book (which it is) because you can jump stright into the kitchen to try out your recipes as soon as you've read about them! molecular gastronomy recipe bookThe molecular gastronomy recipe book comes with nine molecular gastronomy ingredients, 70g of each. They all have long shelf-lives so don't think you need to rush through all of the recipes before your chemical powders all expire. Here is a list of the ingredients and a brief summary of there usage and back-story. For the health conscious and animal lovers it is worth noting that all of the gastronomy chemicals are vegetarian. Although there is not much mention of it in the book, many of the ingredients can also be used with cream chargers and nitrous whipping equipment – look around the Cheeky Monkey site for recipe ideas. You could also consider purchasing the molecule-r syphon kit which or onw of our starter packs as an addition to the molecular gastronomy recipe book.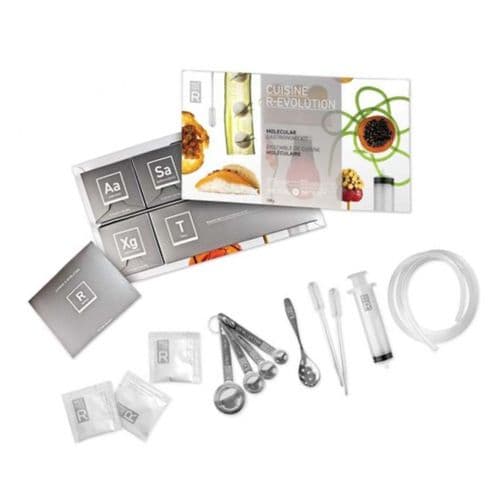 The Molecule-R Molecular Gastronomy Kit is designed to provide all of the chemicals and tools you need to create modernist cuisine at home. At a time when everyone is pushing the boundaries in what they cook at home, then the Molecular Gastronomy Kit can take it to a whole new level. You can either create a full-on Heston Blumenthal style dining experience or use the kit to jazz up your dinner parties with one (or many) of the 50 recipes that this kit lets you create. When you own a Molecule-R gastronomy kit then you'll be making tasty, fun and twisted recipes for goodies such as Chocolate Spaghetti and Mint Caviar. The three mainstays of modernist gastronomy are explored with this product so by the time you've finished you'll be an expert at Spherification, Emulsifiaction and Gelification.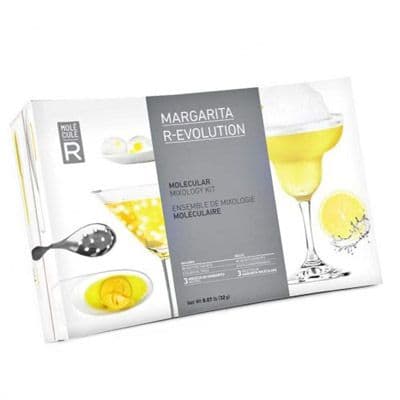 Molecule-R Revolution - Molecular Margarita Kit. Have you ever thought of exploring the world of molecular bartending? The molecular margarita kit is a great place to start. The classic margarita gets given a novel twist with this cocktail it and you'll be introduced to three molecular mixology techniques. The kit contains equipment and additives for creating: Lime Foam – top your margarita with a zesty citrus foam Margarita Spheres – cocktail filled bubbles that literally explode in your mouth. Blue Bursting Pearls – floating blue curacao caviar add texture and fun to your drink.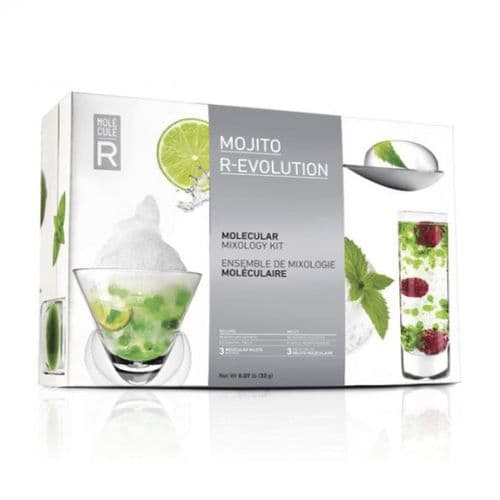 Use this Molecule-R Molecular Mojito Kit to transform a simple cocktail into something unique and intriguing. This kit uses modernist mixology techniques to add a whole new dimension to the standard Mojito. Everything is included in the kit with simple to follow instructions so even if you have absolutely no experience of molecular mixology you'll be able conjure up something special. The kit provides everything you need to make three styles of Molecular Mojito. It might sound complicated but it really isn't… just follow the instructions… Molecular Mojito The techniques covered by the kit are three mainstays of the modernist cocktail: Spherication, Emulsification and Reverse-Spherication. Once you've mastered these with the Molecular Mojito Kit, you'll be able to apply the same techniques to other cocktails using the equipment included in the kit.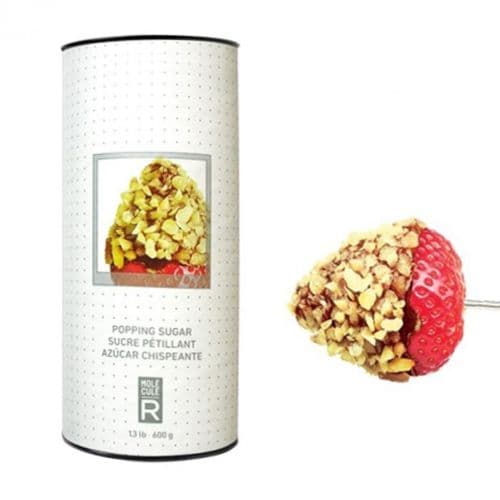 Popping Sugar (80gm canister) Everyone is familiar with popping candy from their youth (pop rocks, space dust etc) but now we are all a bit more grown we might want to use it in slightly larger quantities, and without the artificial colours and flavours that are found in the confectionary packets. These cans of popping candy contain 80gm of Carbon Dioxide infused sugar crystals. To use them you can simply scatter over ice cream, cakes, desserts before serving or incorporate them as an ingredient within the dish. It is easy enough to be experimental with this product, but one thing to remember is that exposure to moisture will result in the candy popping too early. To avoid this then it needs to be sprinkled on immediately before serving, or if using as an ingredient then makes sure that whatever you mix it with has low moisture content, eg chocolate or fat. A good example is icing, it'll be fine with butter icing because of the high fat content but wouldn't work with a simple icing sugar/water glaze.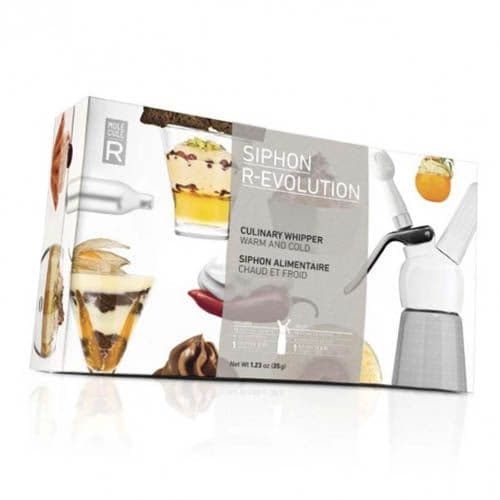 Siphon R-Evolution Whipper Kit. We have always promoted the creative use of cream chargers and now Molecule-r have packaged together all of the things you need to create molecular recipes with a cream whipper. The Siphon R-Evolution Whipper Kit contains a whipper, NO2 refills, molecular ingredients and a recipe book. As with everything sold by the Molecule-r brand the Siphon Kit is beautifully packaged and easy to use. The step by step instructions make it easy for anyone to create some interesting dishes. The Kit Includes: Cream Whipper (Siphon) Recipe booklet (10 recipes) 6x N2O cream chargers 15 sachets of additives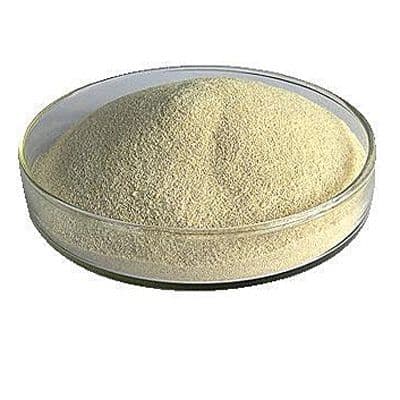 As a molecular gastronomy ingredient, sodium alginate is almost always found used with its best friend Calcium Lactate. It does however have uses on its own. An overview of its use in spherification and reverse sphirification can be found here. What is Sodium Alginate? If you've ever picked over seaweed on the beach you will have found that underneath the tough brown skin is an alien slime. If you ever went to the beach on a rainy day with your brothers/sisters you will probably have thrown this slime at each other. That is alginate, or more specifically that is alganic acid, the base from which sodium alginate is created. The difference between the natural form and the sodium alginate you buy as a molecular gastronomy supply is the substitution of a sodium ion for the acidic hydrogen ion. This is largely irrelevant to the way the sodium alginate behaves as a molecular gastronomy ingredient due to the fact the alginate is the part of the molecule that you require, for the same reason sodium and potassium alginates are largely interchangeable and are often used together in packaged foods (E401 and E402). Sodium alginate is extracted from the seaweed by mulching, washing with sodium hydroxide, filtering and drying. The result is a white powder.
Free Delivery on the Voodoo Knife Block - very limited stock so order now to get it at these low prices. The Voodoo Knife Holder comes with 5 quality chrome vanadium knives. This is a design classic and not only looks funky but is also reported to have black magic powers.....! These are the last few Knife Blocks that we have left and are remnants from Xmas - we don't have the full colour range which is why we are offering these at such a great price. Don't hang around if you want to bag a voodoo bargain - we don't expect them to be around for too long! These colours were "Limited Edition" and you'd struggle to get hold of them new at any price! You can also view a range of the limited colours for the Voodoo Knife Block here Look at the prices of other retailers here to compare - but don't forget to come back when you find we are the best!
Molecular Mixology Kits, Ingredients and Recipes
- MOLECULAR DRINKS!
If you like cocktails then you'll love molecular drinks. We stock a selection of molecular mixology kits that include everything that the modernist bartender needs to start exploring a new world of edible cocktails, alcoholic caviar and flavoured foams. These kits are great for gatherings - you can give your guests a good time, anytime by surprising them with great cocktails. This is all about having fun and experimenting - what can possibly go wrong?
Molecular mixology (or molecular gastronomy) does not have to be fantastically complicated I order to get interesting results. Do not be put off because you've seen Heston Blumenthal on the box doing crazy food-science with expensive gadgets – with these kits and a few perfectly ordinary pieces of kitchen equipment you will be able to create something special.
What is Molecular Mixology?
We think of the discipline as a fusion of art, science and gastronomy. All chefs/bartenders use science when they work, they just might not be aware that they are. With molecular mixology the science aspect is more obvious because some of the additives are mysterious substance with very "chemical" sounding names. This does not need to be intimidating – one molecular cocktail everyone will have tried is the humble vodka jelly, but if you rename the jelly as a
Sodium Alginate Hydrocolloid
it can be a bit more intimidating! Molecular Drinks are techno-drinks! Most of the recipes and kits focus on altering the texture and not the taste of the cocktails – the spirits and mixers are usually the ones that you would always use for making a particular cocktail. By playing with textures – making solids out of drinks the cocktails can be experienced in different ways, which might not alter the taste but it will alter the experience. The art aspect of molecular bartending comes from the fact that bubbles, foams , gels and spheres do not look like a regular drink – so that allows you to layer and present the cocktails in entirely novel ways.
Molecular Mixology Kits
The cocktail kits are designed to have everything you need (not spirits and mixers) to create a handful of permutations on a standard cocktail. For example the Molecule-R kits (mojito, cosmopolitan and margarita) each give you three molecular permutations that can be combined or used separately. The three methods (foam, spheres, caviar) are chosen because they are the standards of modernist bartending and mastering them is a great foundation for beginners. The kits assume you have no experience of bartending or of modernist gastronomy, so everything is explained in simple step-by-step instructions. You'll learn as you go with the help of molecular drinks info. For the science geeks – or those that want to understand a bit more about what is going on, there is an explanation of the science behind the drinks – but even without knowing WHY you can still DO! There is overlap in the contents of the three kits specific to a cocktail – so if you really want to explore the world of molecular cocktails better to but the full cocktail kit, or even purchase a molecular drinks recipe book after you've played with the first kit.
Ingredients:
The molecular cocktail kits are great gifts and are ideal for anyone that is interested in getting started, but they are limited in their scope and are not really intended for the molecular bartender. We will be stocking a range of ingredients for professional bartenders in the quantities that they need. The kits all include enough to get some practice and the amount will vary but expect to be able to hold a few cocktail parties from each kit. The ingredients in the kit are all pre-measured and in sachets but if you buy them loose or in bulk then you'll need some accurate scales to get reproducible results from your cocktails. The minimum accuracy required is 1gm so ensure you have either digital or top-pan balances that can do this before re-stocking with non-portioned ingredients. Most of the ingredients are from vegetable sources and even though they might have some very technical sounding names, they are mainly just vegetable extracts. All of the additives have E numbers associated with them so you can check up the data for specific sources.
Recipes:
In our blog we have recipes for you to try out. Some are simple and need no specialist equipment or ingredients, others are designed for people that have tried out a mixology kit and want to extend themselves a bit further. We are always looking out for ideas, so feel free to get in touch if you have a recipe that you'd like to share. We are always trawling the internet for new ideas and inspiration and anything god that we find we will share it via twitter or our Facebook page. Contact us via those channels if you'd like a molecular drink recipe/idea/event promoted – we can be very obliging!
Learn Molecular Mixology and Become Your Own Bartender:
There are a few tips shown here that you can follow to mix wonderful cocktails at home.
Information about molecular mixology is the key. The more that you know about this, the better able you will be to make the right decisions. Research is the key and therefore you should first look online because that is where all the information is. You can also join some online forums and take part in the discussions taking place so that you share cocktail mixing experiences with the other people. Most modernist bartenders think of themselves as pioneers and are happy to share their new discoveries. When things don't work out for you – looking on a forum for help and asking a few question can often give you plenty of answers.
There is often no single correct answer or recipes look around a bit and you'll find there are more options than there are types of schnapps! Reading a few sample recipes will give you a feel for what is best – but don't be shy about trying something totally different. When something works for you then share what you have discovered. I know this sounds a bit geeky – but take notes of any changes you make to written recipes, there is nothing worse than making the perfect molecular cocktail and then finding you cannot replicate it.
Make sure that you have the right equipment at home. For example, you need a blender, a cream whipper, and a funnel. These are just a few of the basic equipment that you will need. If you are e experimenting at home, you do not have to open a chemistry lab in the kitchen. Keep it simple and you will whip up something great for the tongue. The molecular mixology kits have most of that you need, but two useful additions are an immersion blender and a cream whipper – both of which have plenty of uses beyond molecular drinks.
If you do not know how to start, just look for the videos online. Many people have taken the pains to post molecular mixology videos on the internet just so that they can assist other people. You should make use of such videos. We are constantly watching Youtube to get ideas for recipes and techniques.
Be experimental. Mixing cocktails need not take much money. You can try as many ingredients as possible, but always remember that the basic principle is that they have to be compatible (ideally) with the alcohol. There is a great DIY aspect to molecular mixology and gastronomy – quite often there are work-arounds for the expensive kit that you don't have. Some are totally against skimping on the ingredients; I take a slightly more pragmatic approach and have no issue with using Tesco's budget gin when I am trying a recipe for the first time. More info sourced from molecular drinks.info.